This post may contain affiliate links.
Looking for a dessert to go with the lasagna you've got in the oven? I've got just the thing! You're sure to find multiple ideas for desserts to go with your pasta as you're reading through this list. Your friends, family, or kiddos will love all of these crowd pleasing desserts.
What desserts go with lasagna?
Dark chocolate brownies, chocolate chip cookie bars, whiskey salted caramels, New York cheesecake, strawberry rhubarb tarts, gelato, brandy old fashioned cake, brown butter rice krispie treats, sorbet, peanut butter cookies, cannoli, apple pie, vanilla cake with berries, cherry crisp, tiramisu, vanilla ice cream, strawberry shortcake, chocolate cake, apple squares, mint chocolate chip ice cream, angel food cake
Jump to: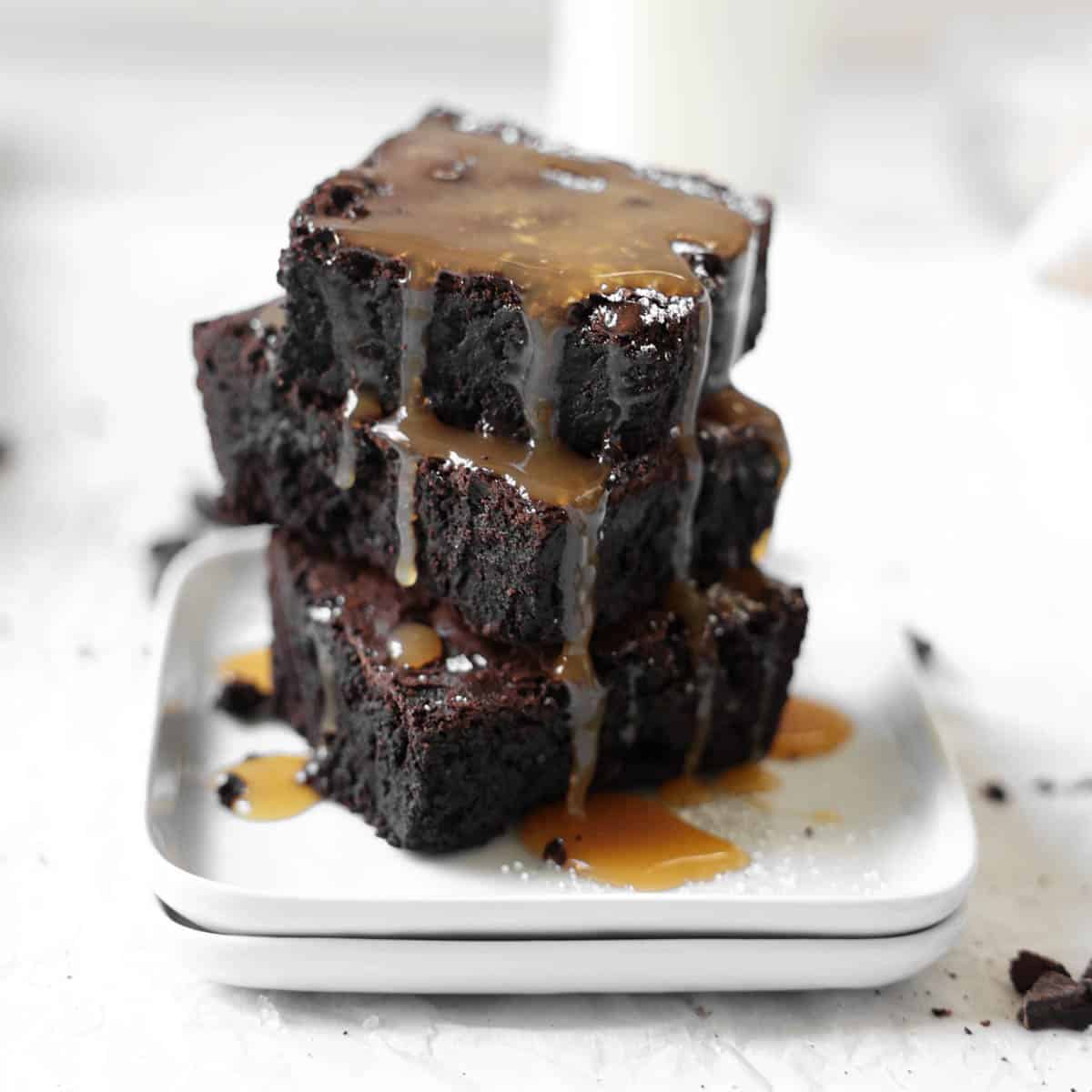 Dark Chocolate Brownies
These brownies are as good as it gets. I love them with lasagna because the rich chocolate contrasts the acidic pasta sauce so well, so you get the perfect finishing dessert for your lasagna. Find the recipe here.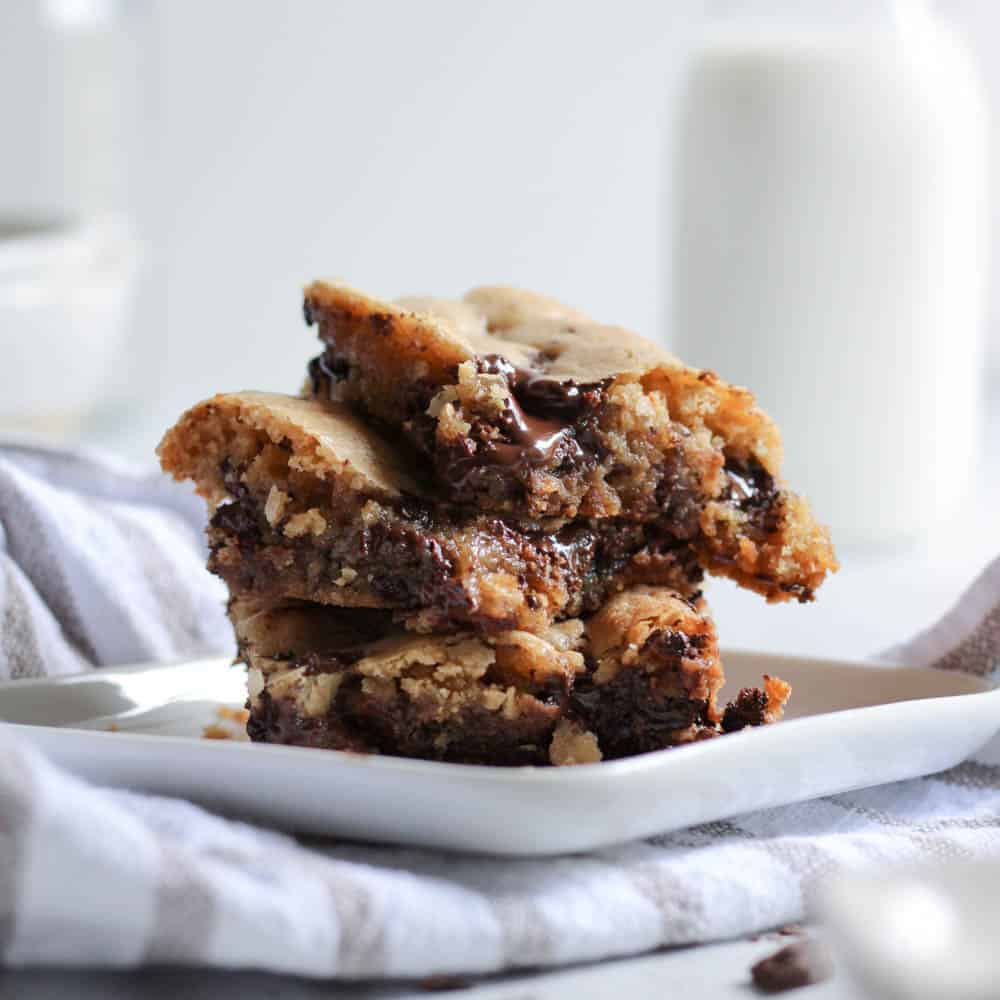 Chocolate Chip Cookie Bars
Similar to the brownies above, these chocolate chip cookie bars will always be a hit and no one will ever turn them down! They've got brown butter, which gives them a caramel-y richness that will be so delicious after your lasagna. This is the perfect recipe if you've got a picky eater! Find the recipe here.
Whiskey Salted Caramels
Whiskey salted caramels are a super fun option for the whiskey and bourbon lovers. They're a more adventurous dessert to make, but everyone will be so impressed with your baking prowess if you show up with these! They're especially perfect if it's a fall gathering. Find the recipe here.
New York Cheesecake
New York Cheesecake is such a classic Italian meal pairing. The rich creaminess will go so well with the tasty pasta- it's pretty much a match made in heaven (at least I hope heaven has lasagna and cheesecake)! Find the recipe here.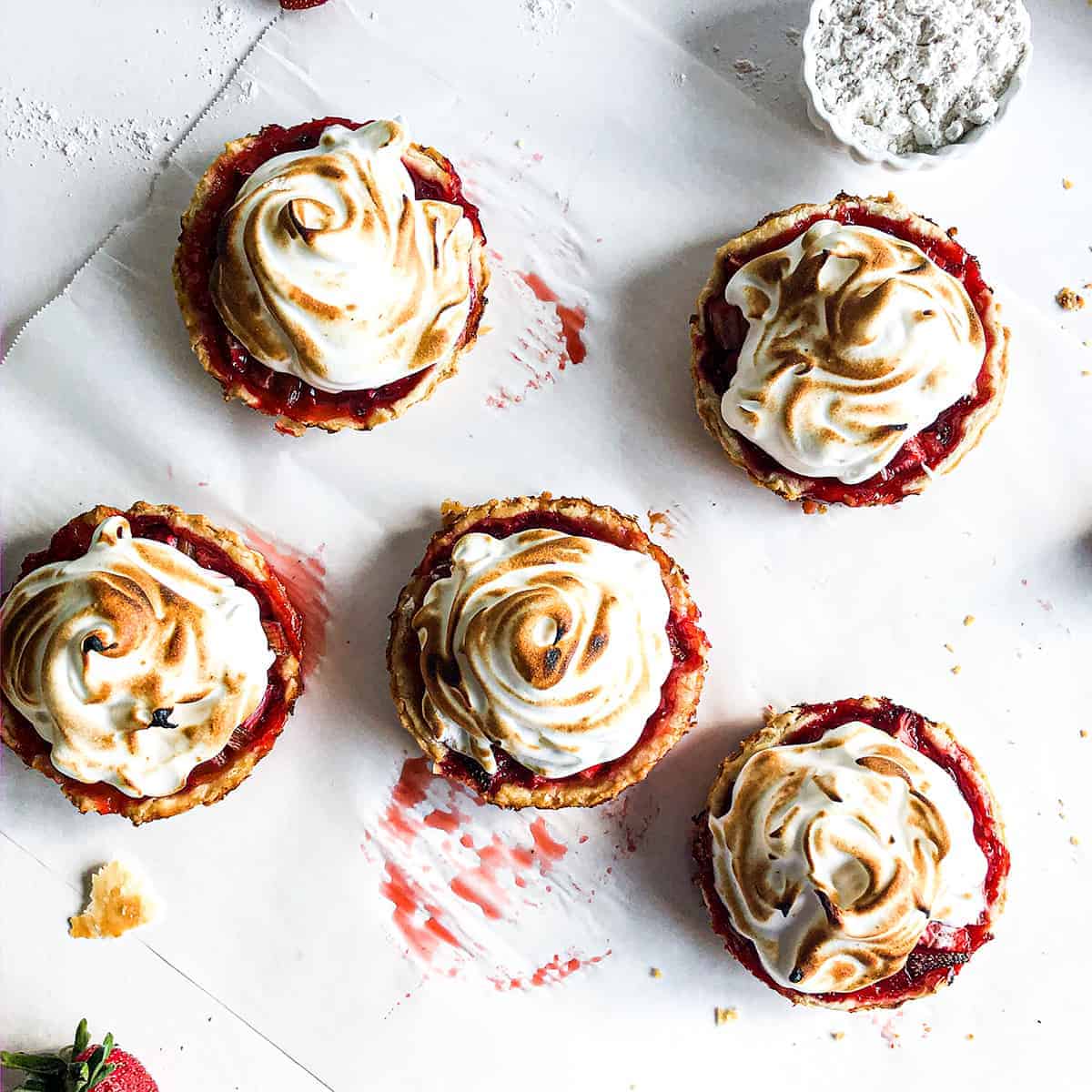 Strawberry Rhubarb Tarts
One look at the strawberry rhubarb tarts above is all you need to know how mouthwatering these are. I love fruity desserts to go with lasagna because of the freshness they bring to a dish that is on the heavier side. If you want a showstopper- this is the one! Find the recipe here.
Gelato
After a heavy dish like lasagna, some light gelato might do just the trick. Such a creamy dessert option, basically no guest is going to turn down this Italian dessert! Find a recipe here.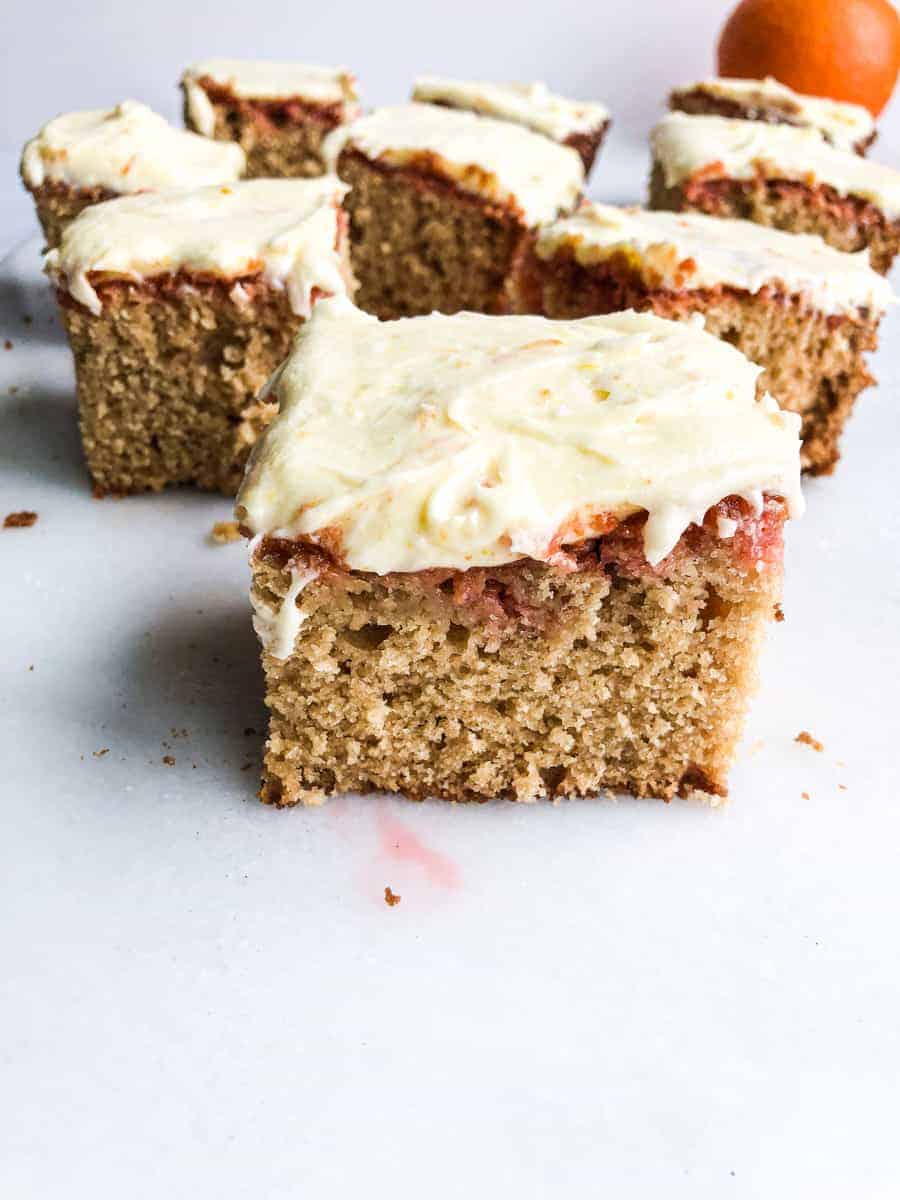 Brandy Old Fashioned Cake
Similar to the whiskey caramels, this brandy old fashioned cake is certain to please both brandy connoisseurs and cake lovers alike! I love the contrast of the maraschino cherries, orange zest, and brandy-esque cake. The brown liquor brings a warmth that pairs really nicely with pasta. Find the recipe here.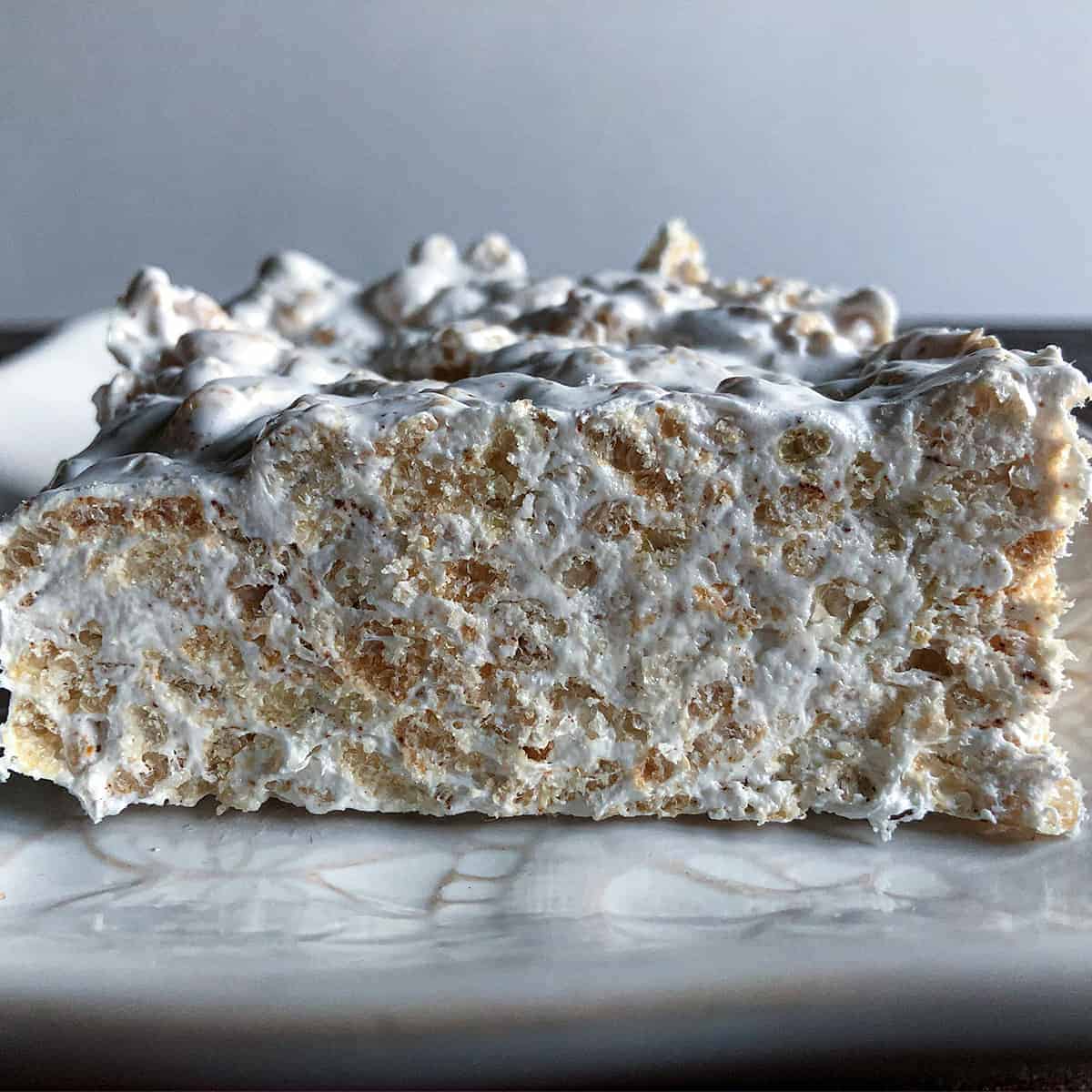 Brown Butter Rice Krispie Treats
Brown butter rice krispie treats are the dessert that I find myself coming back to over and over again- because they're good with EVERYTHING. Plus, whenever I make them, people comment on the nostalgic feeling they get about a childhood favorite, but the homemade brown butter marshmallows really bring this dessert into a new level for the adults as well as the kids. Find the recipe here.
Sorbet
Sorbet is one of my all-time favorite desserts. I have always loved the fruity, almost-icy feel of sorbet and just the lightness and acidity it has. A sorbet is sure to pair perfectly with your lasagna on a warm summer night. Find a recipe here.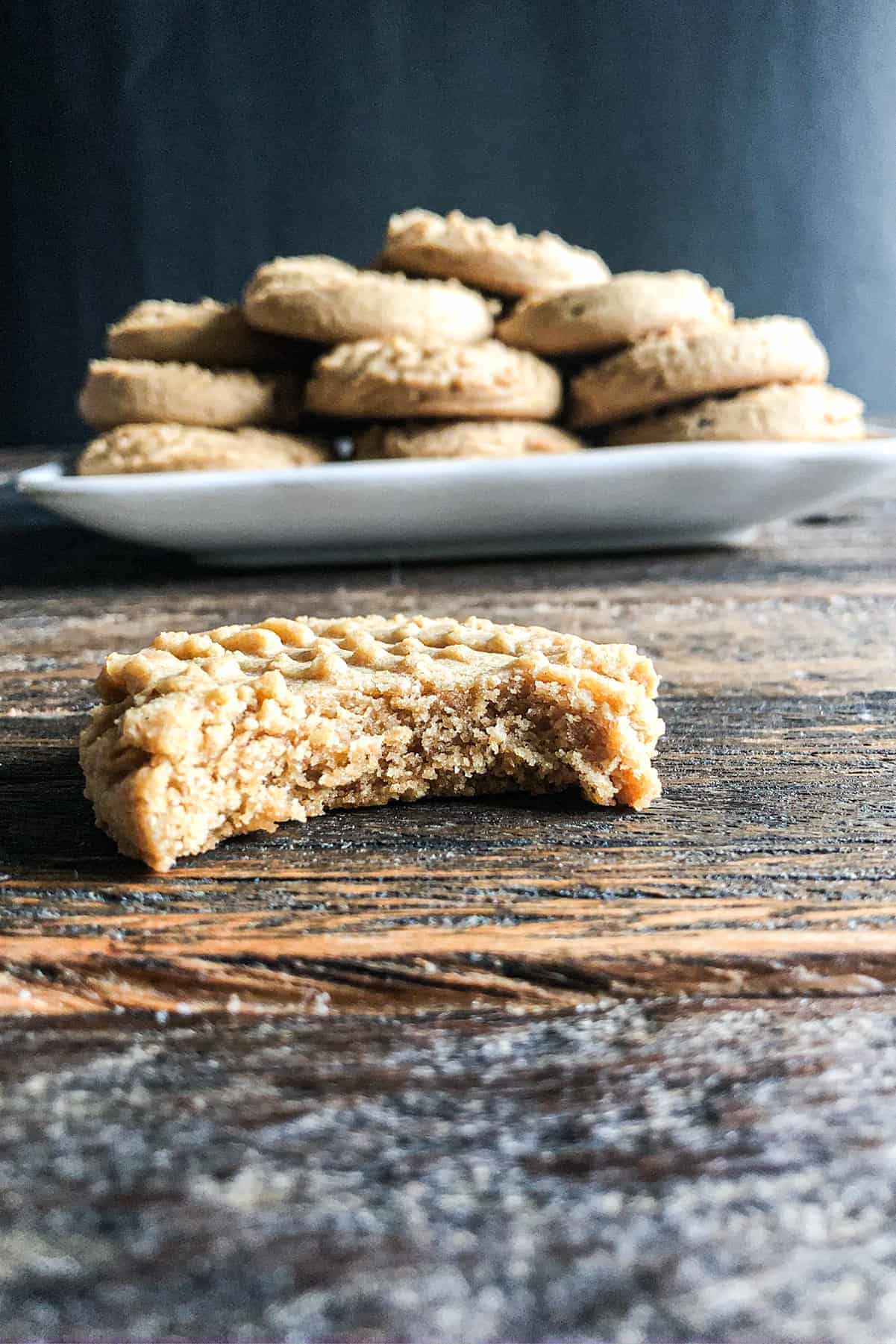 Peanut Butter Cookies
But, like, can you ever go wrong with peanut butter cookies? The answer is no. From chili to lasagna, these peanut butter cookies are always going to be a good idea. Find the recipe here.
Cannolis
Ah- such a classic Italian dessert! The cannoli. With its bubbly exterior and creamy interior, I love the textures that this dessert brings. Find a recipe here.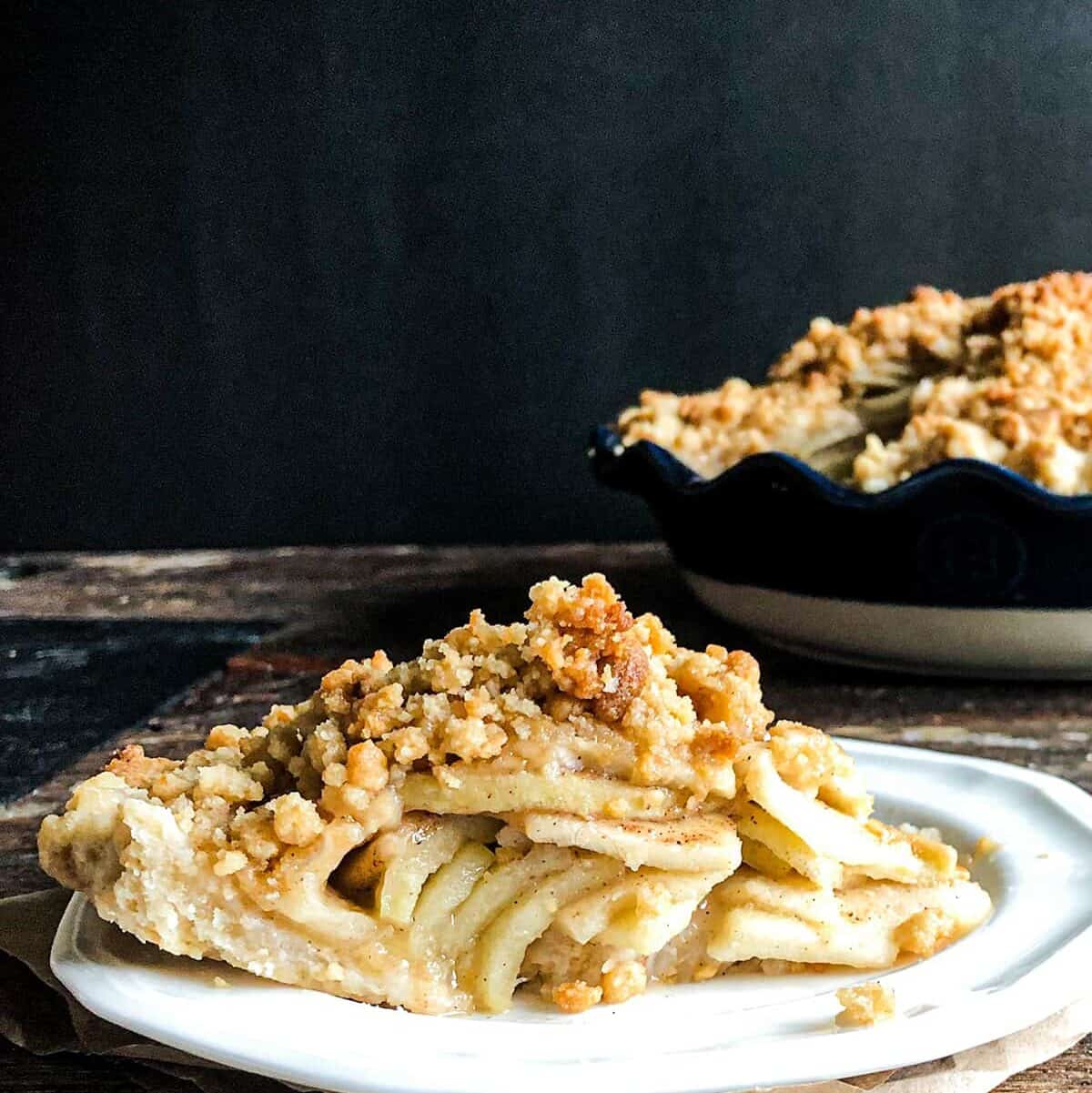 Apple Pie
As I mentioned earlier- fruit desserts and pasta dishes are the perfect pairing, and apple pie is no different. I love this apple pie in particular because you can either use a store-bought crust, or make the crust in the recipe which contains shortening, so it's pretty-much foolproof and destined to be delicious. Find the recipe here.
Vanilla Cake with Berries
A light, airy vanilla cake with fresh fruit on it would be the perfect dessert for a lasagna on a summer night. The fresh fruit keeps it summery and light, while the cake brings a wonderful vanilla flavor that rounds it all out. Find the recipe here.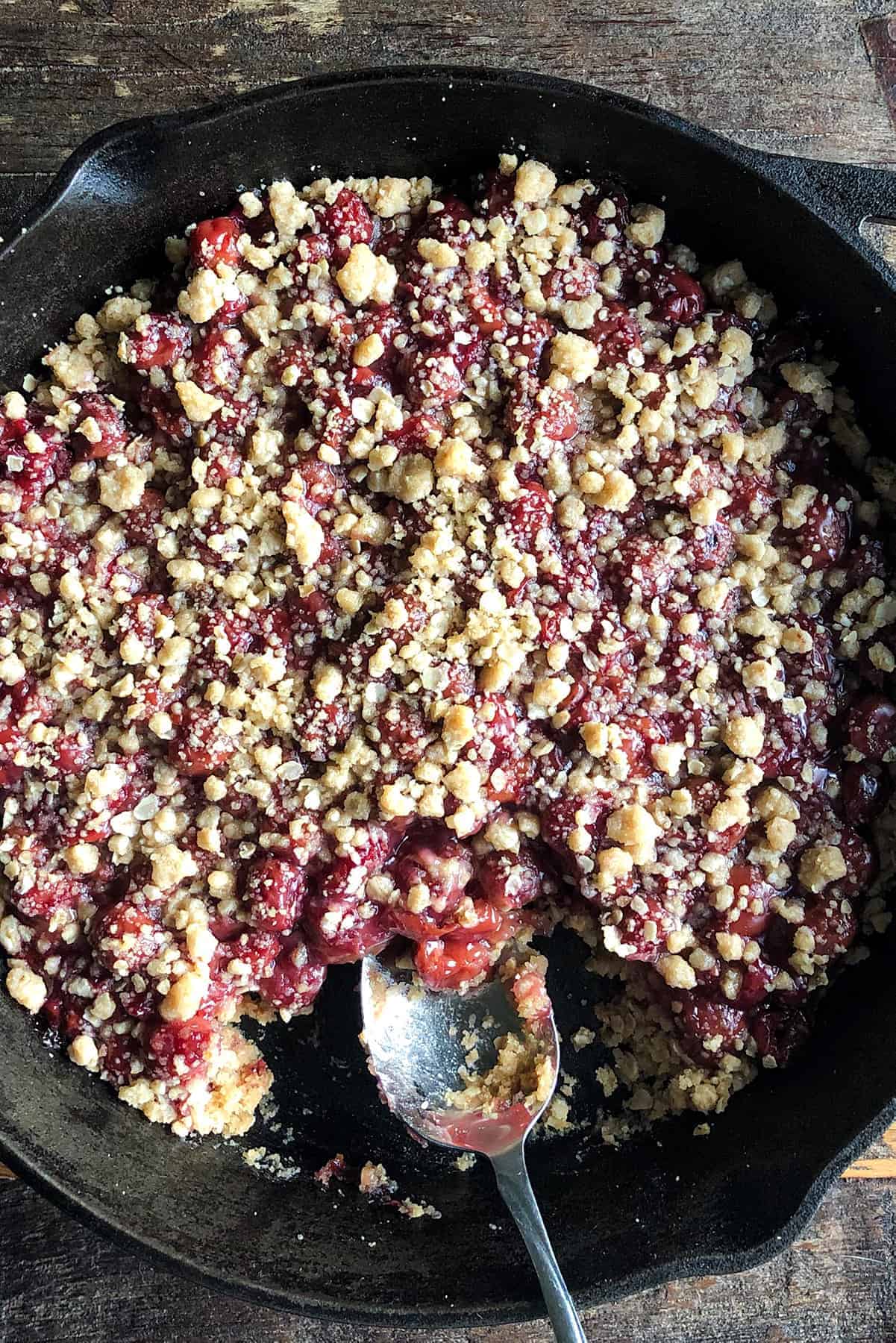 Cherry Crisp
The bright red colors and warm cozy vibes are the reason why this cherry crisp finds its way on my table constantly. The tart cherries are the star of the show here, and are paired with a welcome sweetness from the oat/sugar crumble. You will never regret making this, and your guests will be asking for the recipe. Best news about this one? It's incredibly easy to make. Find the recipe here.
Tiramisu
Tiramisu is my favorite dessert of all time. The liquor-soaked ladyfingers with a spongy texture, the creamy mascarpone mixture, covered with a light coating of cocoa powder- it is making my mouth water just thinking about it. The lightness of the tiramisu would make the perfect post-lasagna meal. Find a recipe here.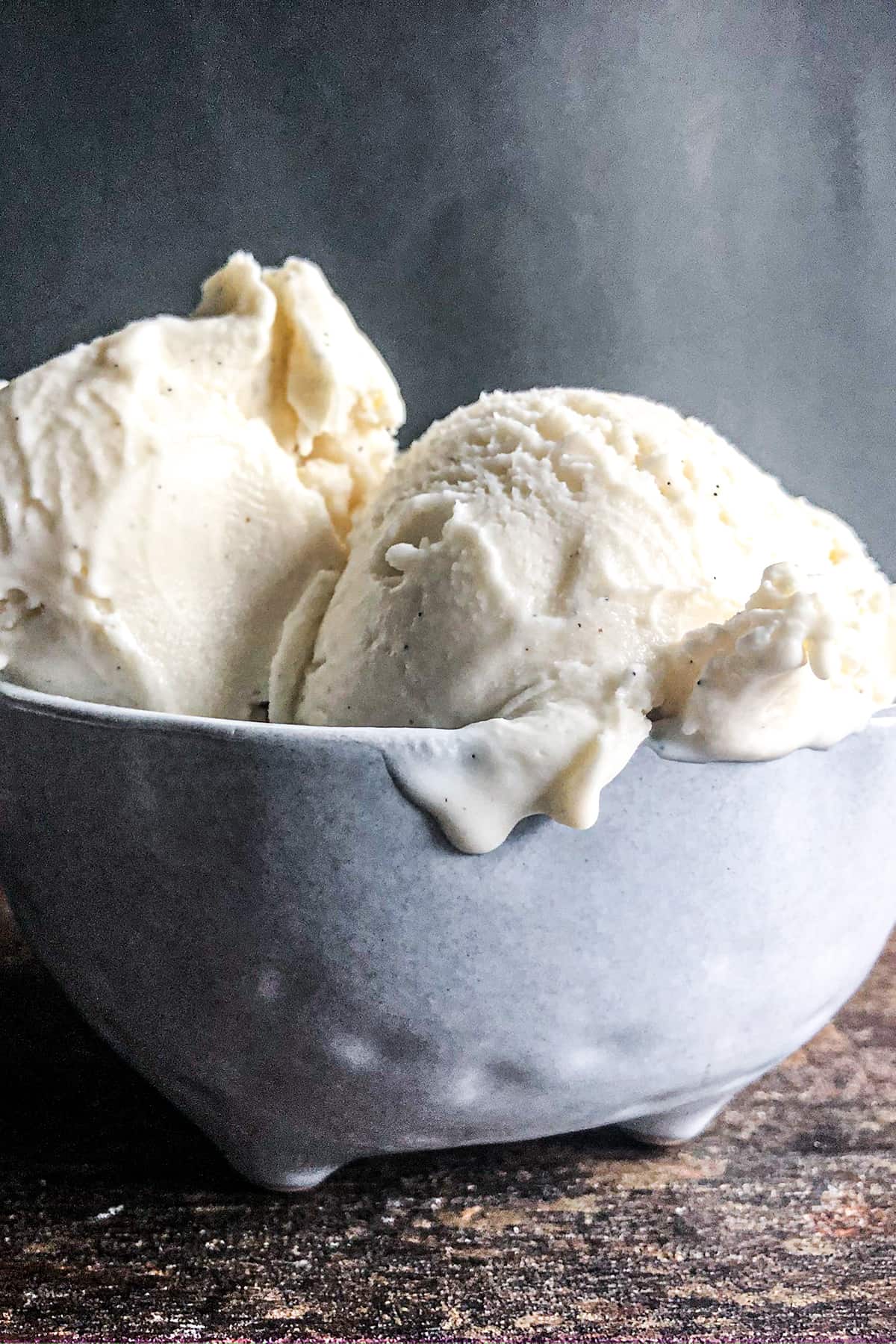 Vanilla Ice Cream
Sure, you COULD buy ice cream from the store, but you could also make this gorgeous ice cream from scratch and have everyone ogling after your abilities... I'll leave it up to you. Find the recipe here.
Strawberry Shortcake
Picture this: it's a warm summer evening and you've just finished your lasagna on the patio with your friends. What better dessert to bring out than a strawberry shortcake to end the evening with a sweet, creamy, and fruity summer dessert? Find the recipe here.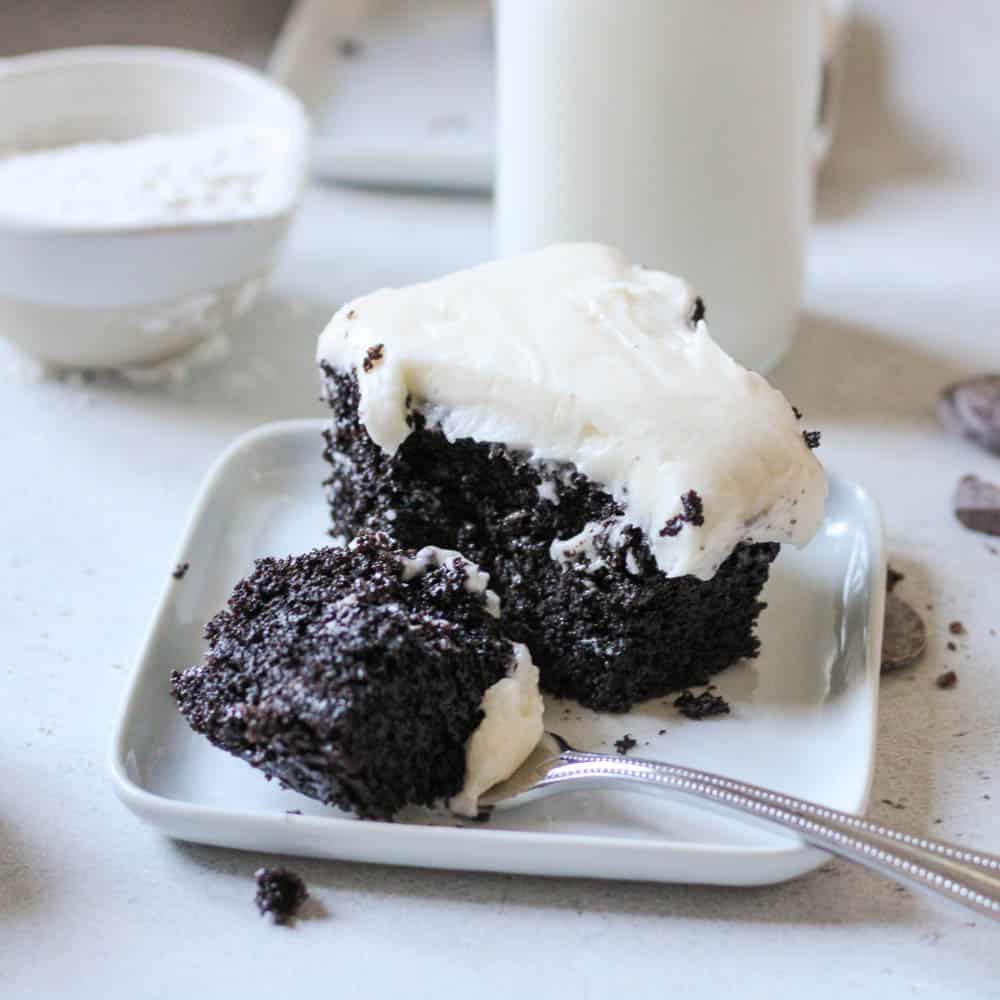 Chocolate Cake
Got some picky eaters in your bunch? This chocolate cake is sure to be a favorite of even the pickiest of eaters. It's soft, fluffy, and has a ton of flavor, plus the pairing of chocolate dessert after pasta is scrumptious. Find the recipe here.
Apple Squares
Yet another fruit dessert makes its way on here, because if I've said it once I'll say it again- FRUIT GOES OVER SUPERBLY AFTER LASAGNA! Find a recipe here.
Mint Chocolate Chip Ice Cream
I'm not entirely certain why I equate minty things with Italian food. Perhaps it's the old nostalgic feeling of getting an Andes mint after my Olive Garden. But alas- they're just GOOD together. Even better? Impressing your guests with homemade ice cream. Check out my favorite recipe here.
Angel Food Cake
Angel food cake is perfect for a nice, light, easy dessert to go with lasagna. I usually just pick up my angel food cake from the grocery store, but if you're feeling adventurous, try out this recipe!
---
Did you make any of these desserts to go with chili? I want to know! Post it on social media, tag @battersandblessings, and add #battersandblessings so I can see your creation 🙂
---
What other dessert pairing ideas do you need? Are you interested in seeing more of these posts, or want me to post about them on social media? Let me know in the comments!